Although the Florall autumn fair cannot take place due to COVID-19 and consequently no Awards can be presented, we still proudly present the nominees.
Nominated
Hebe 'Donna Eva' - Erik Boterdaele
Hebe 'Donna Eva' is a new dark pink variety with glossy leaves and decked out with large full flowers.
It is a strong grower and not very susceptible to disease.
The plant was bred by Rudolf Hopmans and marketed by Growers Association Addenda.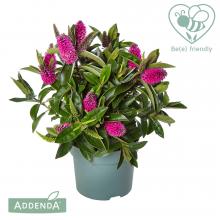 Nominated
Helleborus x ericsmithii 'Valeria' - Helleborus bv
One of the most floriferous Helleborus varieties.
The white flowers, which turn purple, appear from October and bloom until the end of February.
Evergreen leaves with red hues.
Winterhardy.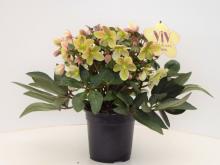 Nominated
Leptopspermum scoparium 'Larouge' - Plantcare bvba
The Leptospermum Larouge is grown in an environmentally friendly way, without any pesticides.
The "Larouge" has burgundy red leaves that are also slightly aromatic.
The plants are resistant to heat and drought.